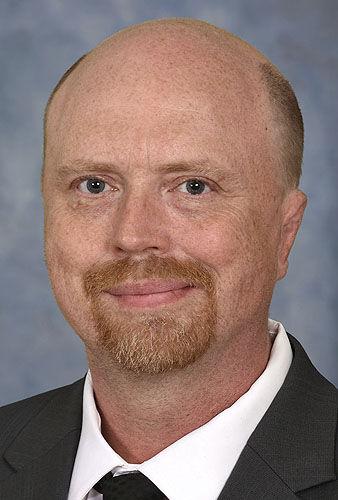 Brok Grain promotes Haywood
MILFORD — Robert Haywood has been promoted to production planner for Brock Grain Systems.
In his new role, Haywood will develop and manage a production schedule that supports the sales schedule and inventory strategy, monitor inventory levels, collaborate with customer service as well as communicate with plant superintendents and team leaders to facilitate successful execution of the production plan, according to a news release.
A CTB employee since 2016, Haywood recently held positions of domestic shipping coordinator, commercial roller operator and 750 press operator.
Haywood received his Bachelor of Science from Grace College, Winona Lake, in 2004 with a major in elementary education. He is also currently working on his MBA through Western Governors University. He is originally from Goshen, and currently resides in New Paris.
Part of the CTB Inc. family of companies, Brock Grain Systems is a global provider of grain storage, handling, conditioning and structural systems.
Founded in 1957, Brock offers systems under the Brock and LeMar brands. The company operates facilities in Indiana, Iowa and Missouri.
Accounting firm opens La Porte office
MICHIGAN CITY — CLH, CPAs & Consultants recently announced the opening of a new office location in La Porte.
The accounting and business consulting firm is celebrating its 30th anniversary this year, and the new location marks the company's third office in Northwest Indiana, along with Valparaiso and Michigan City, according to a news release.
The new office is located at 127 East Shore Parkway, Suite E, La Porte, and is fully staffed with certified public accountants, technical staff and administrative staff. The company's expanding roster of clientsm, combined with the firm's commitment to professional development and employee growth, were key factors that enabled the launch of the new branch, the release noted.
La Porte was selected by CLH for its new location in part because of robust projected job growth, a coinciding increase in demand for accounting services, and a convenient location to round out the company's service territory.
For more information, call 219-402-3318 to inquire about personal and business accounting needs.
About CLH, CPAs & Consultants: CLH, CPAs & Consultants is a full-service certified public accounting firm with offices across northern Indiana.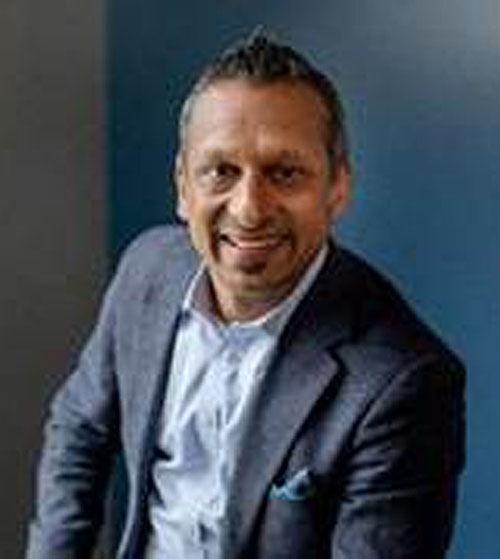 Kem Krest CEO named most influential
ELKHART — Indianapolis Business Journal Media has named Amish Shah, CEO of Kem Krest, to its inaugural Indiana 250, a list of the most influential business and community leaders in Indiana.
Shah was included in the Manufacturing and Logistics category for his impactful work across North Central Indiana, according to a news release.
Executives and leaders at IBJ Media and its three news brands — Indianapolis Business Journal, Inside INdiana Business and Indiana Lawyer — compiled the list during a months-long process that included reviewing nominations, researching Indiana organizations and interviewing community leaders across the state.
Amish has served as CEO of Kem Krest since 2008. He has led the growth of the company to more than $500 million in annual revenue and helped Kem Krest become a leading integrated partner in the automotive, power sports and e-commerce space, the release noted.
Amish has been recognized over the years for his ongoing service to community and business. He is a Lake Forest Academy Hall of Fame inductee and has been named the University of Notre Dame's Mendoza College of Business "Commitment to Michiana" 2018 honoree, Ernst & Young's 2016 Entrepreneur of the Year—Ohio Valley, a Michiana 40 Under 40 honoree, and received the Mayor's Award for Community & Business Achievement in Elkhart.
Winnebago approves cash dividend
EDEN PRAIRIE, Minnesota — Winnebago Industries Inc., a leading outdoor lifestyle product manufacturer, recently announced that the company's board of directors approved a quarterly cash dividend of $0.27 per share payable on Sept. 28 to common stockholders of record at the close of business on Sept. 14.
The dividend declaration represents a 50% — or $0.09 per share — increase from the previous quarter, according to a news release.
With this announcement, Winnebago Industries has paid a quarterly cash dividend to common stockholders of record for the last 33 quarters.
In addition, the board approved a new share repurchase authorization of up to $350 million of the company's common stock. The share repurchase authorization replaces the previous $200 million share repurchase program that was fully depleted, with $80 million of share repurchase completed in the fourth quarter of fiscal 2022, the release noted.
Winnebago Industries Inc. is a leading North American manufacturer of outdoor lifestyle products under the Winnebago, Grand Design, Chris-Craft, Newmar and Barletta brands, which are used primarily in leisure travel and outdoor recreation activities.
The company has multiple facilities in Iowa, Indiana, Minnesota and Florida. For more information, go online to http://investor.wgo.net.